Dedicated to live imaging with higher throughput, the QuVi SPIM combines dual views and dual detection channels for long-term 3D fluorescence imaging of living specimens. The upright concept enables screening approaches and dish-based cell assays.
Product overview
The QuVi SPIM is the latest product in LUXENDO's range of light-sheet microscopes. Combining dual views with dual detection channels, it enables large-scale imaging of living samples.
Its novel stage design allows using SBS-format plates and provides an easy sample accessibility by means of its quick load feature. Since the objective lenses are exchangeable, a wide variety of samples of different sizes and preparations can be imaged.
Typical applications of the microscope include living, fixed and cleared brain slices, long-term imaging of 3D cell culture models (spheroids, organoids, tumoroids), imaging of conventional cell culture in high throughput, and even functional (e.g. calcium) imaging.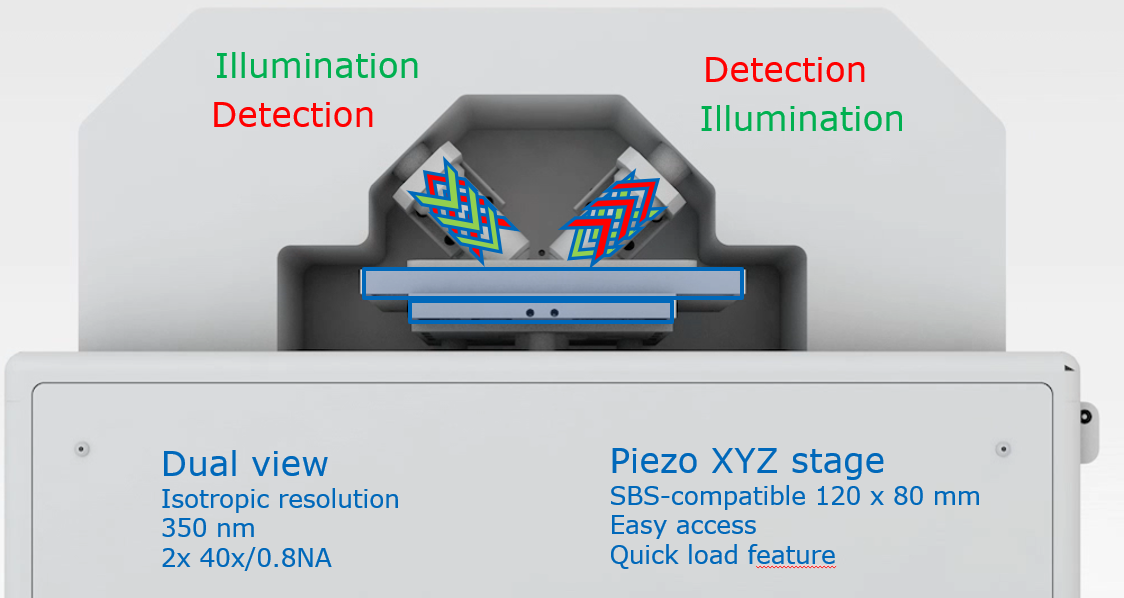 Experimental excellence
The QuVi SPIM combines easy accessibility with high throughput and well-controlled sample conditions, e.g. to perform screening experiments or biophysical methods such as FLIM and FCS.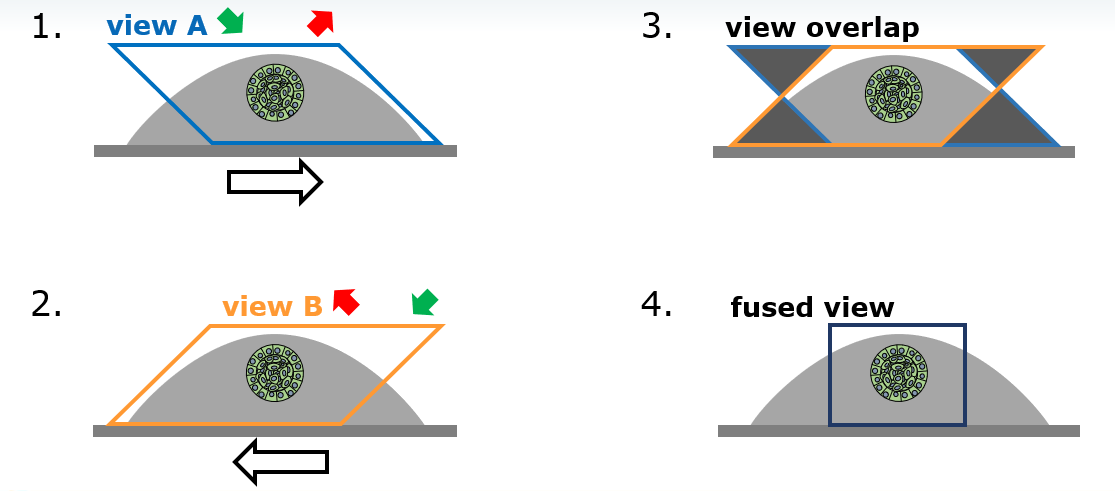 Sample stage
*  High-precision XYZ stage
*  Unique quick-load feature, SBS plate compatible
*  Easy access from above for sample mounting, injections, etc.
*  Environmental control unit is optinally available, featuring precise control of temperature (range 20?37°C), humidity, O2 and CO2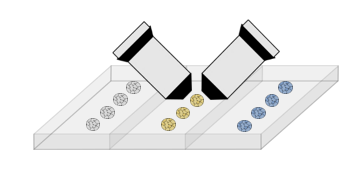 Device design 
The QuVi SPIM's compact, vibration-free and robust design provides maximal stability during your long-term experiments.
Tailored to fit your lab bench, this class 1 laser system does not require any air table or vibration compensation mechanism as all moving components are light-weighted and balanced with the motor technology.
Maximal stability of focus and thermal conditions are also guaranteed.
The proprietary piezo crawler stages ensure longevity and precision for a permanently accurate specimen positioning. Neither the images nor the natural growth behaviour of your sample are affected by the gentle image recording. 
Illumination and detection 
The QuVi SPIM can achieve a resolution close to 340 nm in 3D, enabling life imaging, free of phototoxic effects. 
The QuVi features a dual-side alternating illumination/detection concept and provides two orthogonal views of the sample. 
The illumination optics comprise light-sheet generation by scanning a beam after passing a beam shaper unit for length and diameter adjustment.
Two Nikon 40x 0.8 NA water immersion objective lenses alternatingly project two orthogonal light-sheets on the sample.
The expandable and upgradable illumination setup allows a range of up to six lasers.
The alignment-free light-source offers 40mW power output for each line. For detection, the same objective lenses are used. 
| | | | | | |
| --- | --- | --- | --- | --- | --- |
|  Illumination | Detection  | Effective Magnification  |  Field of View | Pixel size | Optical Resolution  |
|  40X/0.8 NA | 40X/0.8 NA  | 40X  |  330 ?m |  160 nm |  340 nm |
The two spectral detection channels equipped with 10 position high-speed filter wheels and a dichroic mirror changer enable simultaneous dual channel imaging.
In addition, more than two channels can be acquired sequentially.
The robust sCMOS Orca Flash 4.0 V3 cameras from Hamamatsu are well-suited for experiments that demand high detection, quantification and speed efficiency.
Compared to other techniques (e.g. confocal laser scanning and spinning disc microscopy) more time points can be acquired for a deeper insight into dynamic biological processes and fast movement tracking while avoiding photodamaging effects, the downside of increased illumination in those techniques. 
Laser combiner
* Maximum of 6 laser wavelengths (405, 445, 488, 515, 532, 561, 594, 642, and 685 nm with 40 mW each before fiber)
* Fast modulation (MHz range) and high extinction ratio
Illumination optics
* Chromatic correction from 440 to 660 nm
* Light-sheet generation by beam scanning 
* Flexible light-sheet thickness (2 ?m to 6 ?m)
* Two Nikon CFI Apo 40x W 0.8 NA NIR water immersion objective lens
Detection optics
* Two Nikon CFI Apo 40x W 0.8 NA NIR water immersion objective lens 
* 3rd objective lens CFI Plan Achromat 4x 0.1 Air
* Dual-side alternating illumination/detection concept
* 2 spectral detection channels, each equipped with a fast filter wheel (10 positions and 50 ms switching time between     adjacent positions)
* Filters adapted to the selected laser lines
* 2 high-speed sCMOS cameras Hamamatsu Orca Flash 4.0 V3
* Maximum frame rate >80 fps at full frame (2048 × 2048 pixels of 6.5 ?m × 6.5 ?m size) and up to 500 fps at subframe     cropping
* Peak quantum efficiency (QE): 82% @ 560 nm
* 3rd detection path equipped with a Grasshopper3 5.0MP camera for transmitted light detection
Electronics, microscope control and computer 
LUXENDO's browser-based user interface offers a simple setup and execution of multidimensional experiments, while real-time control is handled by an embedded controller to ensure microsecond precision timing independent of the PC's performance fluctuations. 
Precise timing control of all connected devices is a prerequisite for reliable experimental outcomes. Full control of data streaming to storage as well as GPU-supported image processing further complements the overall performance.