LED Illumination - More Powerful Than Ever
Performance. Precision. Reliability.
1.High power, broad-spectrum fluorescence excitation
2.Exceptional field uniformity at the specimen
3.Instant ON/OFF without mechanical shuttering
4.Ergonomic manual controller and built-in USB interface

5.Long-life, zero maintenance technology
6.Quiet, vibration-free thermal management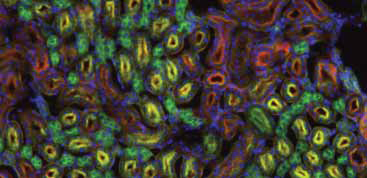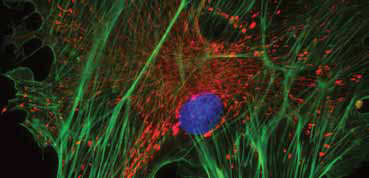 Mouse kidney section stained with DAPI, Alexa Fluor® 488 WGA      BPAE cells labeled with MitoTracker® Red CMXRos, Alexa
     and Alexa Fluor® 568 phalloidin.                                          Fluor 488 phalloidin and DAPI. 
Technical SPECIFICATIONS  X-Cite 120LEDBoost
 Technical SPECIFICATIONS  X-Cite 120LEDBoost

 Wavelength Range

 370-700nm

 Power Supply

 Universal input 100-240VAC, 50/60Hz

 Power Consumption

 230W

 LED ON/OFF

 Response Times

 50μs TTL

 1ms USB

 Control Options

 Manual - speedDIAL (1% increments)

 TTL compatible - BNC input

 RS-232 commands (SDK available)

 USB
 

 powerCUBE

 LED Head

 speedDIAL

 Height

 213mm(8.4")

 116mm(4.6")

 59mm(2.3") 

 Width

 173mm(6.8") 

 90mm(3.5")

 80mm(3.1") 

 Depth

 260mm(10.2")

 166mm(6.5") 

 112mm(4.4") 

 Weight

 4.8kg (10.6lbs)

 0.3kg(0.7lbs) 

 Certificatioins

 CE marked; certified to IEC, Canadian and US

standards; RoHS compliant

 Warranty

 LEDs - 25,000 hours (or 3 years); all other X-Cite

 120LED components 1 year, parts and labor